RIT on the NWEA MAP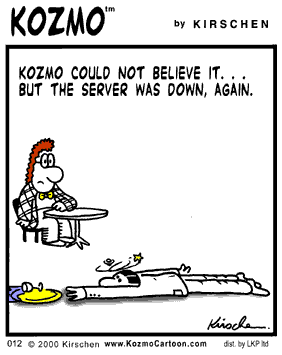 We've done the
NWEA
MAP assessment in grades 2 through 6 for years now, and as a first grade teacher I'll gleefully admit that I've been able to ignore the test whenever it's come up. Inservice on the NWEA? Mr. Rain will be surfing the net in the back of the room. After school staff meeting on the NWEA? Sorry, can't be there, I've got a thing at a place that….anyhow, not coming.
That's changed now, though, because the NWEA people have released a version of the
MAP
that goes down to Kindergarten and 1st grade. The MAP is the Measure of Academic Process, a semi-annual test on the computer that spits out a score called the RIT. They've assigned percentiles to various RIT scores (i.e., a kid who scores a 170 is in the 68th percentile). The nice thing about the MAP that I've observed is that it's supposed to meet the kids on their level, so you can do the value-added measurements to make sure that you're helping both the high and the low kids move along.
Anyhow, we did our preliminary tests last week. For the little kids there are two reading and two math tests, so on four different days we lined up and went down to the computer lab. Here's some things I noticed:
*If you put the kids in front of a computer, some of them will take it seriously, and some of them won't. I had kids who figured out quickly that they didn't really need to try all that hard, so they rushed through by clicking whatever answer they found.


*There were some tough, tough questions that were way ahead of even my high kids. One question asked them to read about the Okefenokee Swamp and then identify if the passage was fact, opinion, historical reference (!), or something else, which had them all looking to me for help. I know this is the pretest, but golly ned…


*The NWEA had provided a sample computer test that the kids could do, and it was appropriate for the reading test but wholly inadequate for the math test. It's something they need to fix before next year.


*It's kind of annoying to have to take the time, honestly. 4 30-minute blocks doesn't sound like a lot of time, but it was pulled right out of the heart of my reading block, and that's annoying.


*There's a lot of meaningless numbers that come out of the tests. The NWEA has an enormous system called Descartes that helps you to understand what the scores mean, but it doesn't go as low as the scores in the primary version of the MAP go.


*I'm also unsure of just how to use this in the classroom. It's that old formative/summative assessment debate with a new ribbon on top; do I use this test to guide my instruction, or do I carry on with the instruction as normal and let the test scores fall where they may?
I will be curious to see how much growth I can get out of some of the kids this year. Since the primary MAP is only in the beta stage it's not going to be something that we're truly accountable for this year, but soon enough it'll be part of my evaluations, I'm sure.