This Week in Olympia: You Can Watch Committee Hearings Live While You Eat Your Dinner!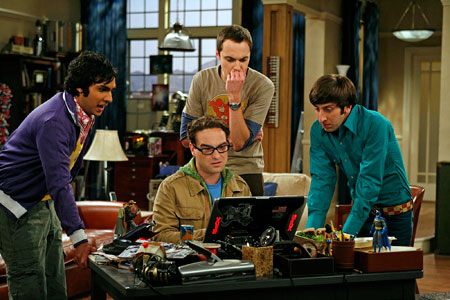 It's going to be a busy week as policy committees work to pass out bills before the arbitrary deadline to get them to the budget committees. Most every day has a 5:00, 5:30, or 6:00 hearing scheduled, meaning that the Brotherhood will be busy later than usual.
Monday:
There are no 8:00 committee hearings, probably to give west side legislators a chance to drive down after a holiday weekend at home, and only the Senate has a slate of morning meetings with nothing that jumps out as related to education.
At 1:30 the Senate K-12 Committee is meeting to discuss a bill to allow private schools to also offer on-line programs, and
an idea
for Required Action Districts that is co-sponsored by 4 of the 5 Democrats on the committee and none of the Republicans. The 3:30 Senate Ways and Means Committee meeting has been cancelled, but over in House Appropriations they'll be hearing a bill about voters pamphlets for primary elections, and at 6:00 the Senate Governmental Operations Committee will be having a late executive session where the chair will hopefully apologize to Sheriff Knezovich for the dumb, dumb things she said.
Anyhooo.....
Tuesday:
8:00 brings a House Higher Education meeting which could be interesting because they're hearing a
state version
of the DREAM Act. Expect Sound Politics and The Reagan Wing to be fully fired up. The Senate Higher Education Committee meets in the afternoon to hear a
differential tuition
bill, but that one is sponsored by the Democrats so expect
this proposal
listed on the committee webpage to move instead. The House Education Committee will be hearing a
23 page bill
to implement the recommendations of the Achievement Opportunity Gap Commission. It's prime sponsored by the chair of the committee hearing it, so I'd think it'd have a shot.
At 3:30 the fiscal committees start meeting; in House Appropriations they're hearing some bills that have come out of committee, including one sponsored by Rep. Magendanz about
student truancy
. Tonight's late meeting at 6:00 is the House Finance Committee, where they'll be hearing
the bill
to impose a tax on gas refineries that has been suggested as one way to pay for the McCleary decision. I have three different fart jokes I'd like to tell here, but this is a family blog.
Wednesday:
Nothing in the morning. In the afternoon Senate K-12 will be hearing a
good little bill
to suspend some of the various programs that have been thrust down on the schools in recent years (so long, Student Learning Plans), but it would also take away the requirement that school board members join WSSDA, which has come up before and been pushed back at hard. That could be an interesting hearing. I also rather like
this bill
which cuts down on the number of fire drills, from 6 to 4, but adds to the number of lockdown drills, from 1 to 4. That's a net loss of instructional time.
The House Higher Ed Committee also meets at 1:30. At 3:30, the Senate Ways and Means Committee will be passing out Senator Dammeier's
"Flunk ALL the 3rd Graders!"
bill, as well as having a hearing on Senator Litzow's
school reform proposal
. In the House, the Education Appropriations Subcommittee has a
full agenda
, and at 5:30 the House Education Committee is meeting with an agenda that looks a little light at this point but is guaranteed to fill up as the week goes along.
Thursday:
House Education at 8:00 with an empty agenda. House Higher Education with a single bill to hear at 10:00. An interesting one will happen in the Senate Governmental Operations Committee at 10:00 when they
hear a bill
to allow a simple majority vote for school bond issues, which would be huge. At 1:30 the Senate Higher Ed has a bunch of appointments they're working through.
A bit of an oddity for the Senate Ways and Means Committee meeting at 3:30:
a bill
that would exclude "Employee Wellness Programs" from those things that can be bargained; essentially, making them off-limits to the unions. This is an issue that was just covered in the Labor Notes newsletter I read (highly recommended for anyone who cares about unions)
here
and
here
, and apparently Senator Tom is also a subscriber because he's the prime sponsor. The sunset meeting at 5:30 is the K-12 Education Committee, and there are two bills related to gun safety in the schools that could bring out some crowds.
Friday:
Senate K-12 is meeting first thing with a blank agenda, as is House Education at 1:30. That's pretty much it for the day.